Permission given for artwork on building on Brentford High Street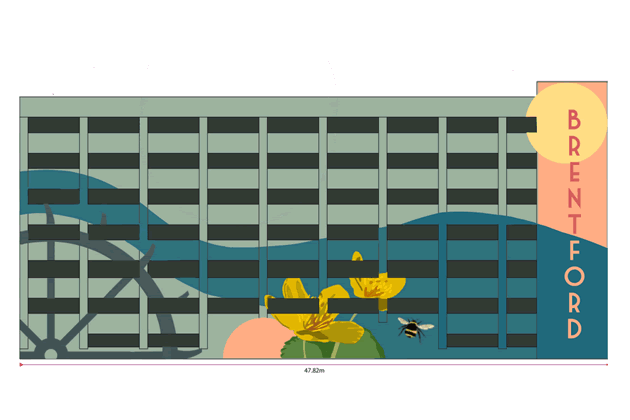 Car park mural design from planning application
Hounslow Council have given permission for murals to be painted on the controversial Dock Road car park in Brentford.
The nine storey 'temporary' building is to be covered in paintings by the artist Josephine Hicks.
The council gave approval for the plan within eight days of the application being received. Given the nature of the application they were not obliged to consult with local residents.
Nevertheless two objections were received with one person observing that cladding would be a better way to improve the look of the building which is part of Ballymore's 'The Brentford Project'.
Another resident contact us to say, "I don't know enough about art to criticise the designs for the murals. I am sure they are terrific but this building would remain an eyesore even if they got Picasso to paint it – this really is a case of putting lipstick on a pig."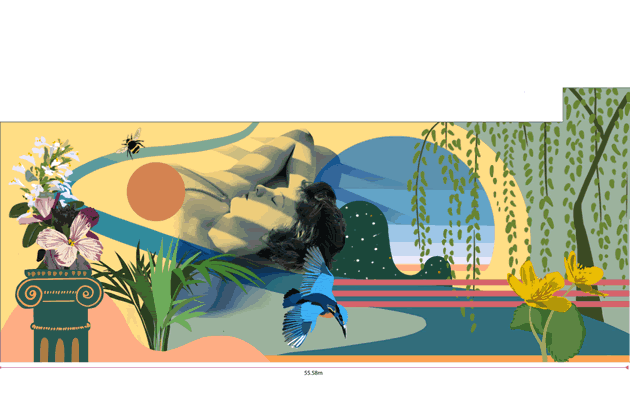 Car park mural design from planning application
The offers report into the application concluded that the murals would be an improvement in advance of the permanent building being completed at the site.
The murals would cover the whole elevation of each side of the building and comprise painted colours with artistic images. They would contain no products or symbols with the only writing being the word 'Brentford'.
The multi-storey car park has a pending application to be allowed to remain in place for another five years. Ultimately it is intended that the concrete construction will be replaced by a permanent car park and residential building on the site is completed.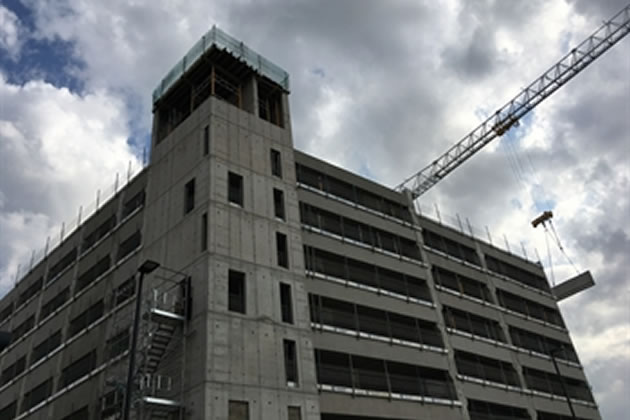 Dock Road car park
We contacted the artist for an explanation of her designs but did not receive a response.

December 4, 2020