Faces and found objects are explored in this new exhibition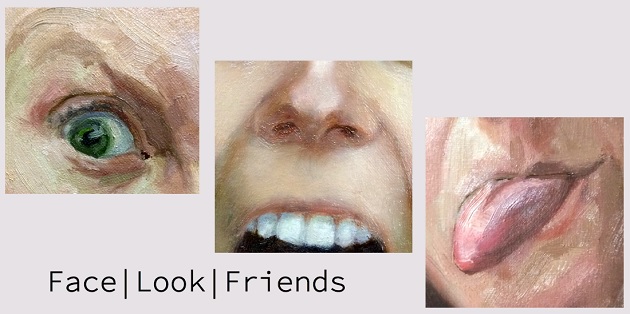 Vicki Cooke

This exhibition is now postponed until a date to be announced due to COVID-19.
The next exhibition at Brentford Gallery features Vicki Cooke with Face|Look|Friends and Samantha Green with The Museum of Willoughby Allotment.
This exhibition brings together two artists who like to categorise things, from facial expressions to found objects.
Delve into the artefacts unearthed by the plotholders of Willoughby in the Museum of Willoughby Allotment. Challenge your idea of treasure and how you view what lies beneath a spade at this travelling museum.
Dig into the lower reaches of Facebook's tagged photos for a collection of candid expressions. Grins, grimaces, pouts and puckers are dragged out into the light for your delight.
The Island is formed by a loop in the River Brent and is accessible via a footbridge from Catherine Wheel Road or Dock Road.
Preview evening: Friday 27th March 6-9pm
Open 28th – 29th March 11-6pm.
Brentford Gallery, Johnson's Island, Catherine Wheel Road, Brentford, Middlesex, TW8 8BD


Samantha Green; The Museum of Willoughby Allotment
March 18, 2020