Let the festivities begin!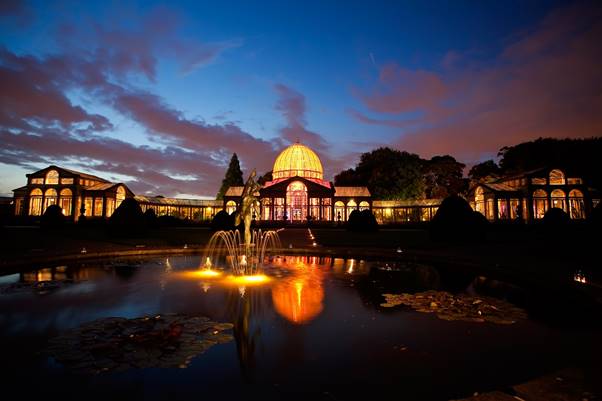 This Christmas may well have to be different to previous ones but Syon Park have come up with a festive calendar to start the season of cheer.



Parking Lot Social

3rd to 7th December 2020

www.theparkinglotsocial.co.uk/christmas/london-brentford

Brought to you by XL Event Lab, a week of drive in cinema, comedy and pantomime in the twenty-acre field, Syon Park

The magic of Christmas lives on at The Parking Lot Social Winter Festival. Gather your loved ones for an enchanted evening of entertainment beneath the glow of our 60ft tall rainbow-coloured Christmas tree. Pantomimes, Christmas parties, festive movie screenings, comedy, food trucks & more. Spread across 6 days there's something for everyone, and it can all be enjoyed whilst snuggled up in the warmth & comfort of your car.

The Big Weekender Christmas Party

Dig out the ugly Christmas jumper from the back of the cupboard because the annual Christmas night out is saved! DJs, silent discos, car-a-oke, mistletoe kiss cam, party bingo, interactive quizzes & more. All beneath a huge rainbow coloured Christmas tree.

Festive Movies

Magical screenings of Christmas movie family favourites including Elf, Love Actually, Home Alone, Home Alone 2, Bad Santa & Miracle On 34th Street. Our pre-show DJ/MC hosts music, fun & games ahead of the movie to get everyone in the festive.

The Parking Lot Panto

No theatres? No problem! Cheer, boo and hiss along as we bring a professionally produced live production of Cinderella to direct to your car. Broadcast across two massive screens, there's not a bad seat in the house with the stage and cast visible from all spaces.

Social Kids Christmas Party

Create family memories to cherish at our Social Kids Christmas Party. Santa Claus himself hosts two hours of immersive fun featuring a silent disco, car-a-oke, an interactive quiz, party bingo & more!

Parking LOL Comedy Night

Swap the ho-ho-ho's for ha-ha-ha's at a special Christmas edition of our popular drive-in comedy night. Four of the finest local comedians deliver the LOLs direct from our stage to your car.

Christmas Food Market

Hearty, seasonal fayre from some of the best local food trucks around. Classic gourmet burgers, loaded fries, wood-fired pizzas and hot dogs alongside sweet winter warmers including hot chocolate, donuts, toasted nuts, gingerbread men & more.

Syon House Igloos & Great Conservatory
After a truly challenging year, indulge and celebrate by joining Syon Park this festive season at their pop-up, covid-safe restaurant. Syon Park have partnered with the Eventist Group (restaurant & catering specialists) to put together some unforgettable culinary treats to reward yourselves with.
This is a once in a lifetime fine dining experience beneath the stars at the iconic and sensational Syon House & Great Conservatory. For the first time in its history, The Duke of Northumberland's London home is available to the public in the most magical and unique way.
Come to Syon Park for an exceptional private dining experience within your very own luxurious igloo, set amongst the spectacular grounds of Syon Park's Great Conservatory.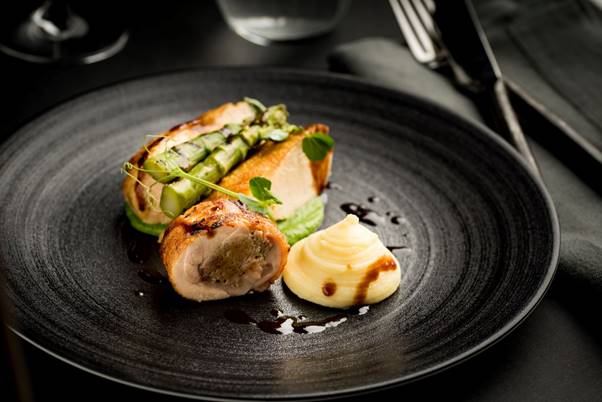 Alternatively join inside for a magical dining experience within the spectacular picture-perfect botanical paradise.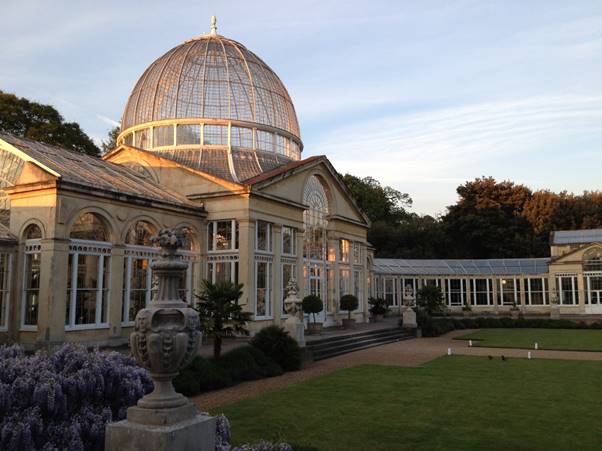 Syon House Igloos runs from 3rd to 23rd December. To avoid anymore 2020 disappointment, we really recommend you book now and have something wonderful to look forward to.
We look forward to you joining us at Syon House Igloos for a festive experience which is safe, warm, unique and delicious!

Christmas Tree Express
23rd November to 23rd December 2020 inclusive/ Syon Park (right next door to Birdie's kitchen)
www.christmastreeexpress.co.uk
Christmas Tree Express is proud to be a family-run business, and will selling Nordman Fir Christmas Trees from Syon Park this winter. Buy on site or order online for delivery.
Christmas Tree Express is proud to be a family-run business. We are delighted to work with our family and colleagues in Poland where the farms from which we source our range have been cultivating top quality Christmas trees since 1994.
Our love affair with the Polish countryside started many years ago. Literally thousands of lakes and forests cover the country that is as rich in tradition as Christmas itself. Poland has the terrain and climate perfectly suited to growing exceptional, full and healthy trees. The work that goes into each tree is remarkable. The typical 6ft-7ft trees take between six and ten years before they are considered suitable for sale. During this time, they are pruned every year to ensure they retain the most appealing shape. Add to this effort the round-the-clock battle with weeds.
When you receive your tree, you do so in the knowledge that there has been a team of horticultural experts, growing trees in this region for over 25 years, that have tended to your tree to make it the very best it can be. Long, warm summers required for strong growth are followed by intensely cold winters that keep pests at bay.
The proximity to the sea (less than 3km) means that our plantations benefit from a humidity that gives our trees the full, bushy appearance that makes them particularly impressive in the home. Long-term experience in farming, allied to diligence and a methodical approach to plant care, means that our trees are considered as some of the best-looking in Europe, even if we say so ourselves!
These trees are not only popular here in the UK, but are in demand all over the world – from Scandinavia to Ukraine, Russia and even Saudi Arabia!
The people of Poland work hard to preserve the nature around them and we feel privileged that some of their trees make their way onto our shores and into our homes every year.
Advertorial
November 30, 2020