Personal Training – Strength & Conditioning – Fitness Classes - Nutrition Coaching (Ad)
Feel the joy of movement. Feel strong, able and confident to do whatever you want to in life, physically and mentally.
I'm an Athlete, a Strength & Conditioning Coach, Personal Trainer, Nutritionist and a dancer. My client-centred, personal training and nutrition programs will help you to move, perform and feel better or recover from injury, whether you are completely new to fitness, or an aspiring athlete needing to optimise your performance and recovery. I also help mums-to be to keep strong and healthy during and after pregnancy.
I deliver the sessions at a private training studio in Brentford, at your own home (in-door or outdoors), or online.
I also run group training and fitness classes in Brentford: TRX Club, Barbell Club and Zumba. Try your First class for £5 only.
TRX Suspension Training is for everybody. It helps you to move better, feel better, and live better. This suspension training will challenge you through a variety of exercises using your own body weight.
Barbell exercises build strength throughout your body, help improve your athletic performance and improve your posture. Barbell moves require balance and coordination, unlike machines, resulting in better performance during other fitness activities or daily movements.
Book your First Class today.
When you book any class pass you'll receive a Personalised Nutrition Plan, including meal ideas, portion control guide and portion tracking sheet.
For more information visit www.arletaontrack.com or contact me directly: arletaontrack@gmail.com Tel. 07714993312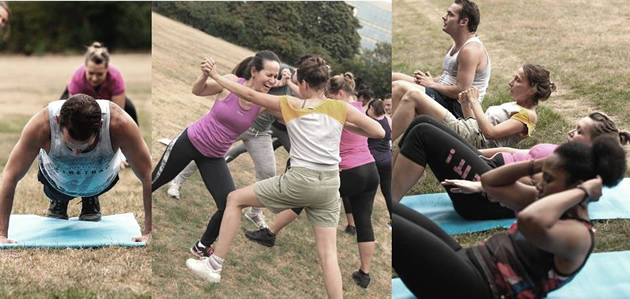 Advertisement
March 15, 2022