Join Ballymore for an evening 'in conversation with' the key partners behind The Brentford Project
---
(Ad)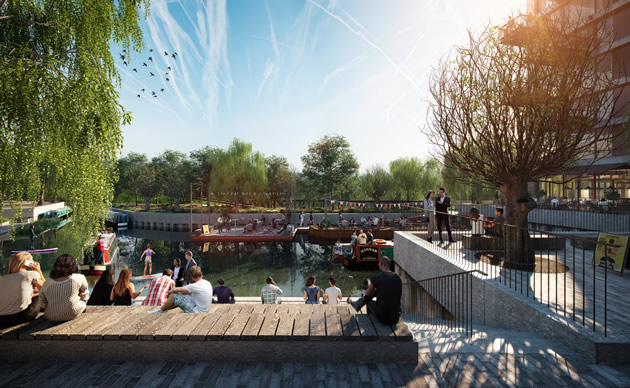 On Thursday 19th May, Ballymore will be opening the doors to The Brentford Project and offering an exclusive opportunity to learn first-hand about the future of the waterfront regeneration project as it comes to life, with its latest event: 'Designing a modern neighbourhood – in conversation at The Brentford Project'.
Guests will enjoy a discussion with Ballymore's Managing Director, who will be joined by some of the minds behind the plans - Coffey Architects, Grant Associates and AHMM - alongside the Knight Frank research team, with the evening hosted by design jornalist, Becky Sunshine.
With the next phase of the development due to launch this summer, guests will hear directly from the team behind the project and get an insight into the vision for this modern community, as well as the key principles of regeneration and how these have been applied to The Brentford Project.
On the panel:
John Mulryan, Group Managing Director, Ballymore
Phil Coffey, Coffey Architects
Oliver McIlvenna, Grant Associates
Lloyd Spencer, AHMM
Anna Ward, Knight Frank Research
Hosted by: Becky Sunshine
Please register to secure your place at 'Designing a modern neighbourhood – in conversation at The Brentford Project' by visiting https://www.eventbrite.co.uk/e/designing-a-modern-neighbourhood-in-conversation-at-the-brentford-project-tickets-332993541647
Venue: The Brentford Project, Catherine Wheel Road, Brentford TW8 5BD
Date: Thursday 19th May
Time: 7pm – 8.30pm
Advertisement
May 11, 2022