Putt in the Park submit application to convert bowling green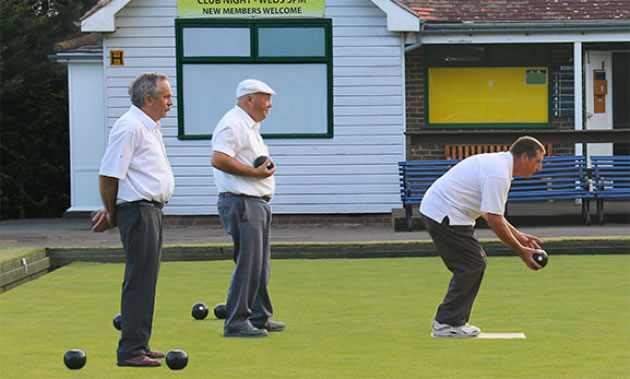 Gunnersbury Park Bowling Club. Picture: Visit Gunnersbury
March 3, 2020
A planning application has been submitted by Putt in the Park to convert the bowling green in Gunnersbury Park to a mini golf course.
The company which operates similar facilities in Acton and Putney has applied for a change of use which will allow them to open a café on the site as well as to undertake alterations to the existing building and install four 5 metre high floodlights.
The existing WC facilities would be demolished and upgraded and a new entrance would be provided at the eastern side of the site.
Their application argues that the proposal is 'in keeping with the original Bowls Pavilion aesthetics' and should be regarded having a `de minimis` impact on nearby Gunnersbury Park House given the scale of the sports hub development currently taking place.
Although no formal announcement has been made on the future of the bowls club, this application would appear to confirm fears expressed last year that it was doomed having been there since 1931. It would normally reopen for members in April and it is not clear whether this will now be happening. Club members say they were given verbal assurances by the Gunnersbury Park Community Interest Company (CIC) that their presence in the park was valued. However, towards the end of last year the CIC stated that given 'the relatively small and declining numbers who have exclusive use of the facility' they were exploring new uses for the green to provide a greater benefit for the wider community and increase revenue. Some members of the club believe that construction delays at the sports hub project have led to financial pressures which have forced the CIC to hand over the site.
Putt in the Park also took over the bowls club in Acton Park and it is anticipated that the facility in Gunnersbury Park will be very similar. We have asked them for further details and a hoped for opening date.
Bowling club member Bela Cunha said that the apparent decision by th CIC to allow the bowls club to be taken over was cruel and unnecessary. She added, "What hurts us most, I think, is the callousness and the indifference with which we were treated. With a bit of consideration and good will, couldn't another patch be found in such a huge park for the golf, so we could have both existed? Of course it could. I wish we had the money to take CIC to court to challenge this, but we haven't - and they know it."
The application (ref: P/2020/0632) has been made to Hounslow Council.