After success of half term programme tickets now on sale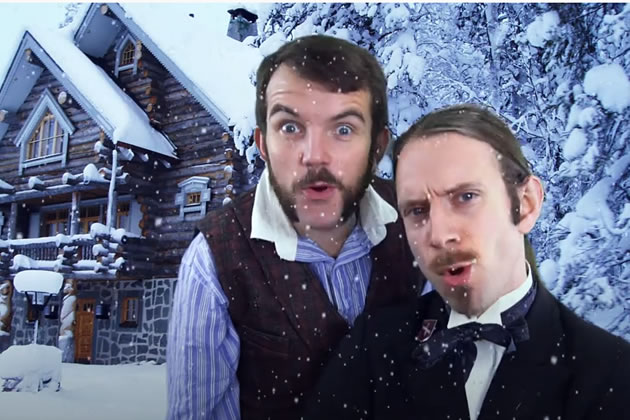 Morgan and West

Watermans was busy this half term with the return of children and families, back in the centre in a Covid-secure and socially distanced manner.
This has encouraged the venue in Brentford to go ahead with its Christmas event - Morgan & West's Great Big Christmas Magic Show.
Tickets are now on sale and, lockdown restrictions permitting, it will take place from Saturday 5 December to Wednesday 30 December..
'All-round spiffing chaps' Morgan & West promise a festive feast of magic, mystery and merriment suitable for the whole family.
And in the meantime, November children's theatre continues: a riotous story improvisation that puts children's' imaginations centre stage, and a tale about looking after Planet Earth from favourite company Pied Piper
The Great Big Story Mix Up (3+)
Sun 8 November, 1.30pm & 3.30pm. Tickets £10 (£9).
The improvised play from Roustabout Theatre is back! The amazing imaginations of children are brought to life by this troupe of performers as children take control... hold on to your seats!
Zoom! (3-8yrs)
Sun 22 November, 1.30pm & 3.30pm. Tickets £10 (£9)
Pied Piper return to Watermans with a brand new play. Molly is definitely, absolutely going to be an astronaut when she grows up. But when, one wintry night, Molly meets a visitor from outer space she realises she still has a lot to learn about looking after our very own planet, Earth.

October 31, 2020