Local government body calls for emergency funding to avoid permanent closures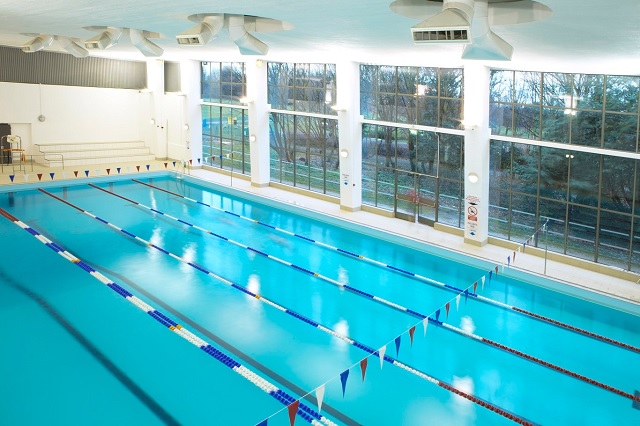 The pool at Isleworth Leisure Centre
Hounslow Council say they are making plans for the reopening of the borough's leisure centres despite concerns that many in the country will be closed permanently.
The District Council's Network (DCN) which represents a local authorities across the UK has said that, without a financial rescue package, many of their members believe that some leisure centres may not reopen.
Councils are concerned a financial hit of around £305 million this year will cause many leisure providers to go bust, while those that might survive would offer reduced services and hours. However, Hounslow have not expressed any concern about Fusion Lifestyle, which provides leisure services in the borough and discussions have begun about how to reopen at centres such as the Fountains in Brentford, Isleworth Leisure Centre and Chiswick New Pool. Fusion Lifestyle asked members of these facilities to continue paying a voluntary monthly charge of £10 to support them during lockdown.
In calling for government support, the DCN says that leisure centres have a fundamental role to play in the national recovery from the pandemic, by improving physical and mental health and tackling health inequalities. A report by King's Fund found that council leisure services and green spaces create up to £23 in value for every £1 invested.
Cllr Dan Humphreys, DCN lead member for enhancing quality of life, said, "After months of lockdown, and being unable to visit their local gym or swimming pool, it would be a devastating blow to communities to find they no longer have their local leisure centre, once we come out of this pandemic.
"But the sad reality is that our leisure centres are in a crisis right now. Their income has plummeted and some may never recover without a lifeline from government which helps stabilise leisure centres in the short term".
Cllr Samia Chaudhary, Cabinet Member for Leisure Services said, "Hounslow Council is in continuous communication with Fusion, our Leisure operator. We are currently working with Fusion on re-mobilisation plans as all Local Authorities are at present working with their leisure providers to be ready as and when government guidance would allow the re-opening of the Leisure centres.
"As with the wider economy, the leisure industry has been affected by COVID. Sport England and UK Active, alongside other key representative organisations supporting the sector are in talks with government on how best the sector can be supported in these challenging times".

June 12, 2020