Not a single report of trouble made to the police in the borough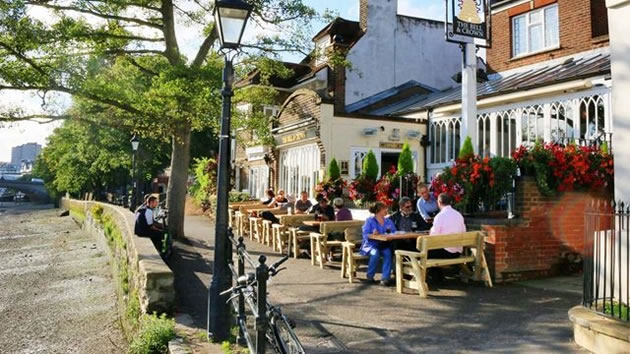 The Bell & Crown, Chiswick before social distancing. Picture: Fuller's
The reopening of many pubs last weekend has not provided the problems many feared in the local area at least.
Many of the borough's pubs took the opportunity to reopen for the first time in three months. According to Hounslow Council not a single incident was reported to the police at any.
The council has thanked the borough's publicans for responsibly re-opening their premises.
Councillor Richard Foote, the Chair of Licensing at Hounslow Council said: "I am delighted to report that the Hounslow Borough licensing enforcement team of Paul Richards and PC Steve Pellow informed me that the weekend's opening of pubs in Hounslow went ahead with zero problems being reported by the authorities. This in spite of some misgivings of re-opening pubs on a Saturday. In recognising this remarkable situation, I believe this is largely due to the highly responsible manner that publicans, customers and police approached the openings."

Cllr Steve Curran, Leader of the Council said: "Everyone at the Council and those involved with enforcement were very grateful for the way that local landlords approached what was potentially a difficult situation in light of COVID-19, especially with the openings falling on a weekend. I would like to thank residents and visitors to the borough who have conducted themselves with flying colours. My congratulations to all concerned and long may it continue".

July 9, 2020