Enforcement continues but more temporary residents permits allowed
Hounslow Council has defended its policy on parking during the current coronavirus crisis. It says that enforcement will continue, but with some flexibility about temporary resident's permits, particularly for those needed by family members or carers.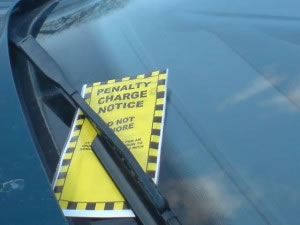 The policy has attracted criticism from some borough residents who claim that enforcement cannot be said to be an essential activity and to continue goes against government guidance on reducing the spread of infection. It is further suggested that there are limited issues with parking at the moment and maintaining enforcement adds extra stress for people particularly those required to drive and park in areas where they are not resident but are supporting a person in isolation.
The Council says, "In line with government guidelines, our parking restrictions and controls currently remain in place and enforcement activity is continuing.
"However, we recognise that the current situation requires flexibility on our part and have introduced the following changes to our normal arrangements."
Additional temporary resident permits are available for purchase if permit holders have additional family members or carers temporarily living with them for extended periods. This is also available for those that didn't previously require an annual parking permit but do at the current time.
"This is being priced pro-rata at £27/ 4 months. This is cheaper then providing visitor permits over a longer period. The same rules apply for this permit as would for a normal residents permit, you have to be a resident in the borough and live in a CPZ. "
Proof of residency and vehicle ownership (further information HERE on what proofs are accepted) ) should be emailed to parking.permits@hounslow.gov.uk. You will then be contacted to arrange payment.
The number of visitor permits residents can purchase has been increased to 25 booklets.
The commencement date for the new Thornbury Avenue CPZ (extension) and Ridgeway Road CPZ is being delayed until further notice. All residents affected will receive confirmation of this shortly, and we will write to them again once a new commencement date has been agreed.
March 27, 2020