Wants to hear views of residents in her Brentford & Isleworth constituency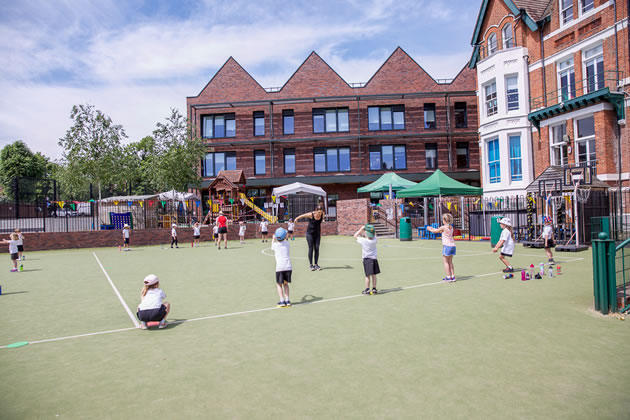 Children at a local school play while social distancing
Ruth Cadbury MP is asking local residents to take part in an online survey about the on-going return of pupils to schools.
Residents of the Brentford & Isleworth constituency can take part by clicking this link.
Speaking about the survey Ms Cadbury said, ''With more pupils beginning to return to school I want to hear local residents views on how the coronavirus has impacted schooling, especially on important issues such as home learning and exams and assessments.
"While we know schools play a life changing role in young people's lives, some parents have reservations about their children returning to school at this time. So I want to hear directly from people of all ages across our constituency.
"I'd really appreciate if as many people could take part as possible.''
The survey has a number of questions on subjects such as which year groups should go back, free Wifi for school age children and support for disadvantaged children.
The Labour leader Keir Starmer has criticised Boris Johnson and his government for having 'no coherent plan' for the return of pupils to schools. However, there have also been splits within the Labour party on the issue of when schools should reopen with some claiming that the recent sacking of shadow education secretary Rebecca Long-Bailey was partly to do with her disagreement with the party's policy on the issue. The teaching unions are generally arguing for a more cautious policy.

June 26, 2020