Consultation aims to help shape the future of area's shopping district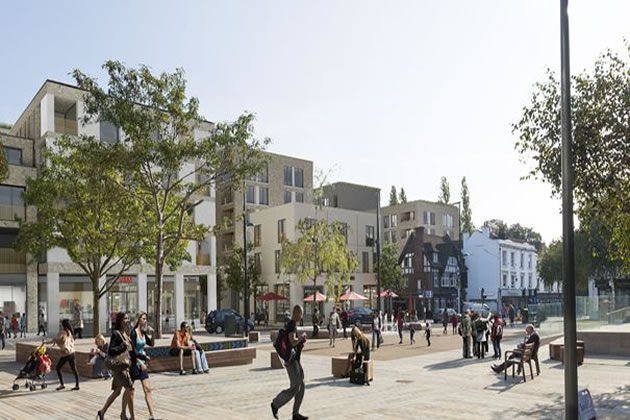 Shaping the future of Brentford''s town centre
Hounslow Council has launched a new consultation on the future of Brentford Town Centre.
They say they want to invite local communities to have their say on the future of the main shopping district. It is one of four commercial districts in the borough which is being consulted on, the others are Chiswick, Feltham and Hounslow.
The aim is to 'reimagine' the future of the area and seek opportunities to increase domestic tourism, improve the variety of local offerings, support businesses and deliver more housing. In addition the survey will be looking for ways to adapt to or mitigate climate change, prioritise sustainable transport and work through partnerships and collaboration with community stakeholders.
The survey includes an interactive map offering a number of options for providing input, including the ability to click on specific areas of the town centre and provide detailed comments about the area.
Councillor Steve Curran, Leader of Hounslow Council and Cabinet Member for Corporate Strategy, Planning and Regeneration, said, "We want to make sure that our town centres are destinations of choice for the local communities they serve, and that they retain their own unique identities while continuing to support social and economic development for everyone in our borough.
"As we all inevitably adapt to new patterns of living, due to many factors, including the shift to online shopping and the evolution of work patterns, now is a good time to provide input and comment to help guide the future of our town centres. These consultations will give an important insight as to what local people and businesses feel is needed."
The consultation will close on Sunday 18 October.
The council will hold virtual workshops exploring the community vision for each of the town centres. If you would like to be involved agree to be contacted by the team when submitting your survey response.
September 3, 2020